Investing in real estate means considering all the factors that add value to a property, and while location, condition and the size of property are undeniably the first things that come to mind, top investors are also fond of parking spaces that may be independently bought or as a part of the condo unit. The market value of parking spaces has increased in the past several years with a decent Return on Investment rate, but at the same time, the demand for parking has decreased as it affects affordability adding $30,000 - $60,000 more to the Condo price.
Whether you are considering a purchase of a condo where the parking space is already included or an independent one, here is what you need to know about parking spaces in Toronto.
The Need For Parking
The biggest misconception is that properties with parking spaces would only be targeted by buyers who own and drive a car, but in reality, owning a parking space in Toronto can be very lucrative even if you are not an investor. With all the parking restrictions and fees that are being introduced, the need for parking will further increase which means parking rentals will become an even hotter topic.
Titled Vs. Assigned Parking
When you buy a condo that includes a parking stall, make sure to check whether it has its own title. If it does, it means you are the owner, and it will be clearly stated on the status certificate, but if it doesn't, the alternative is exclusive use of an assigned parking space within the building that can be reassigned by the condo management at their discretion. If it is owned, it is deeded to you and you are able to sell the parking space at a separate time and does not have to be sold with your unit. While having a parking space is clearly a benefit, there are differences in the two and it is important to check the status certificate together with your real estate agent to clarify which type of parking is being offered.
Not All Condos Are On Board With Renting Out
If you are considering parking spaces for investment purposes as part of building your investment portfolio, make sure to target condos that allow renting out parking spots as it's not always the case. As certain condos come with fewer parking stalls than units, you may end up competing with other buyers for the parking space if there aren't many left anymore. In all cases, you must actually own a unit in the building in order to buy parking. Many buildings also have the restriction that the parking space can only be rented to another resident in the building. There are some condo buildings in premium downtown locations that have allowed renting space to non residents but that is becoming less common. It is important to clarify the rules set out by the condo board to know of any restrictions.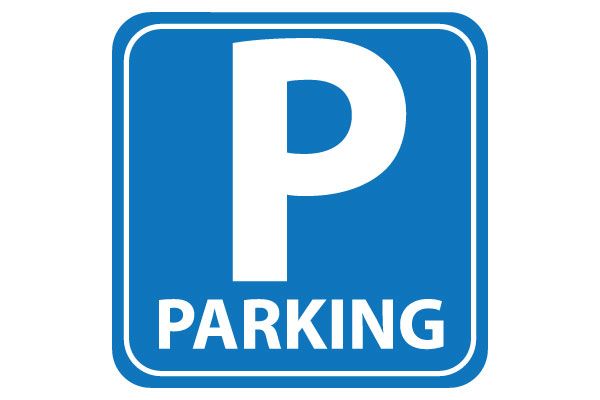 How Much Does Parking Cost?
The market appreciation of detached homes and condos has also led parking spaces to appreciate in value over the past several years. Currently, the average price is approximately $40,000, but in very desirable locations, it can even reach the double or more. Parking spaces in luxury residential buildings can even sell for $100,000.
Whether it's a Downtown condo parking space or off-street parking in a residential area, properties that offer any kind of parking are more likely to sell or rent at a higher price than properties without any parking possibilities.
Buying A Condo Without Parking
Times have changed and so have people's needs. We see more and more people in big cities relying on public transport or car sharing programs instead of owing a personal vehicle. Toronto's great transit lines enable residents to get from one point to another without any difficulties. The rising costs of insurance, gasoline and parking costs have made many big city residents rethink car ownership. People are also choosing to reduce commute times by living closer to their place of work. Today's renters seem to agree, and they rather rely on public transport/cycling/walking than having their own car to make it more affordable living in downtown Toronto. Because of the lack of land in premium locations, pre-construction projects today usually only offer to purchase parking spaces with units that are 2-bedroom or larger given that bigger units usually attract families who need a car.
If you need help to find a place with or without parking, let us know at https://www.sellingtorontocondos.com/contact/.